The original icon of the rails, Venice Simplon-Orient-Express, A Belmond Train, Europe, has unveiled four new winter journeys between Paris and the French Alps. From December 2023, the blue-and-gold carriages will carry passengers from the French capital to the alpine train stations of Albertville, Moûtiers and Bourg-Saint-Maurice. With the option to disembark in either of the three stations, guests will be able to access the ski resorts of Megève and the Mont Blanc; Courchevel and Three Valleys; and Tignes-Val d'Isère in the most glamorous way possible.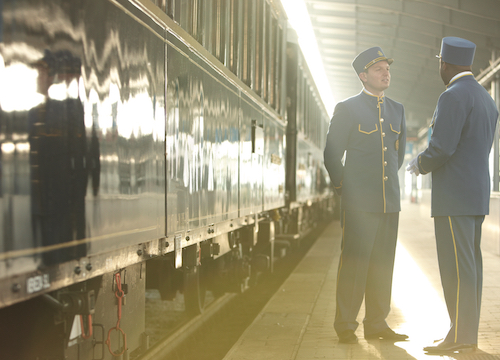 With eight new Suites joining the Venice Simplon-Orient-Express in June 2023, next winter the train will offer a trio of cabin categories to suit every traveller: the timeless Historic Cabins, lavish new Suites and opulent Grand Suites. Departing from Paris in the evening, guests are able to unwind in art-deco surroundings with a glass of champagne, as the train heads out to the Alps. Shortly after departure, guests are invited to pay a visit to the Bar Car '3674', dubbed the "beating heart of the train", for a round of cocktails while the pianist plays in the background. Passengers then move to the three dining cars, where they will be treated to a menu of seasonal dishes designed by French Chef Jean Imbert. Guests then return to the Bar Car for a nightcap with fellow travellers, or retreat to their cabins which have been carefully transformed by their steward for night time.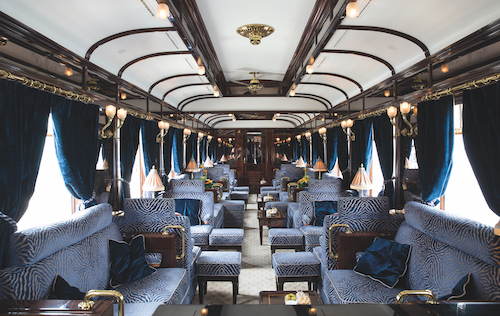 The following morning, passengers wake to the enchanted scenery of the Savoie region and indulge in a breakfast of French viennoiserie, in the privacy of their cabins. To refuel before an afternoon of skiing and alpine activities, brunch will be served in the dining cars before the train arrives in Albertville, the first of the three Alpine stops.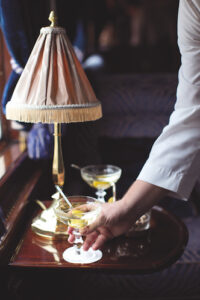 Eight new Suites will elevate the Venice Simplon-Orient-Express' existing accommodation with four different designs reflecting the European landscape: La Campagne (the countryside), Les Montagnes (the mountains), Les Lacs (the lakes) and La Forêt (the forest). The new Suites are the result of the restoration of two original carriages with reimagined the spaces whilst maintaining their golden era of travel look and feel.The Venice SimplonOrient-Express will run four new French Alps journeys in the second half of December 2023: from Paris to the French Alps on 15th and 21st December 2023, and from the French Alps to Paris on the 16th and 22nd of December 2023.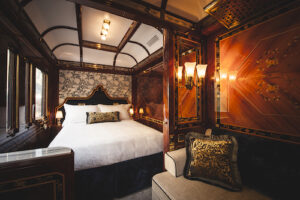 An overnight stay in Historic Cabin starts at £3,785pp while in the new Suites it starts at £7,300pp. Rates include dinner, breakfast and brunch as well as all soft drinks and shared transfer to Gare De Lyon in Paris. Guests staying in the Grand Suites can also benefit from a private car transfer from Albertville, Moûtiers or Bourg-Saint-Maurice to their final destination (overnight stays start at £9,975pp).